This morning, we had a great Fathers' Day at The Father's House. The early morning rain wonderfully alleviated the haze that has been plaguing the city skies for the past few days!
During the service, the youth presented two items: Jemma shared with us a list of "Fathers' Day cards gone wrong" while the boys acted out a skit based on the parable of the Prodigal Son, from the father's perspective.
After that, we celebrated the baptism of Aaron's and Mujan's daughter, Raquel. Indeed we welcome her in to the community of God's kingdom and pledge to do our part in raising her in the ways of Christ.
Rev. Augustin then shared a wonderful message about how the quirks and travails of fatherhood (borrowing liberally from the gospel of Calvin & Hobbes!) and how, ultimately, God's grace undergirds us throughout; just like in today's Gospel reading about parable of the growing seed.
The seed already has the power to grow – nothing we do actually makes the seed grow; we only provide the best possible nurturing environment to help the seeds grow. This is the power, grace and work of God. Ultimately, as fathers, our job is to leave a legacy of God's Kingdom in the lives of our children.
Alpha then gave a Fathers' Day greeting on behalf of the church – sharing from the perennial example of an awesome father-son relationship in Darth Vader and his son, Luke Skywalker. 🙂 Then, we passed out a gifts to all the dads.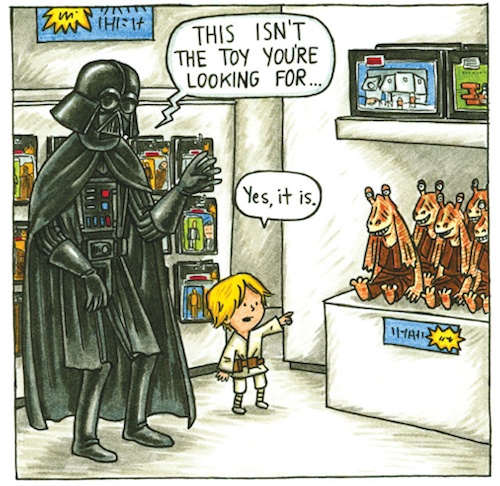 Happy Fathers Day!