Weekly Manna - 5th Sunday after Epiphany
Christ Came to Fulfill the Law
17 "Do not think that I have come to abolish the Law or the Prophets; I have not come to abolish them but to fulfill them. 18 For truly, I say to you, until heaven and earth pass away, not an iota, not a dot, will pass from the Law until all is accomplished. 19 Therefore whoever relaxes one of the least of these commandments and teaches others to do the same will be called least in the kingdom of heaven, but whoever does them and teaches them will be called great in the kingdom of heaven. 20 For I tell you, unless your righteousness exceeds that of the scribes and Pharisees, you will never enter the kingdom of heaven.
— Matthew 5:17-20 ESV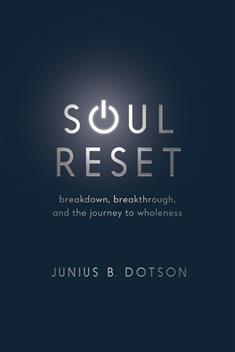 Today's Question:
What areas of your life could benefit from a reset and new perspective? 
Today's Scripture
Do not worry about anything, but in everything by prayer and supplication with thanksgiving let your requests be made known to God. And the peace of God, which surpasses all understanding, will guard your hearts and your minds in Christ Jesus.
—Philippians 4:6-7, NRSV
I want to invite you to consider all that stresses you out at this very moment. What are you overwhelmed by? Could you make a hard reset and start fresh with a new perspective? What could you do to intentionally practice being with God throughout the course of your days and nights? If you're a pastor or a ministry leader, who are some other leaders in your circle who could share the load? Where can you carve more time to be with your family?
Prayer Of The Week:
God of new beginnings, help us to reset and reorder our lives around your love, grace, and goodness. Amen.
The Church (Body of Christ)
Heavenly Father,  open our hearts to know Your heart in a new way. Teach us to love You and one another as You have loved us. In the name of Your Son, Jesus Christ. Amen
Personal
Lord, in this season of Epiphany, help us to experience new joy and hope in You. When we feel like storms are forming, remind us that we are in the birthing canal for the new  that You desire to bring forth in our lives. Remind us to draw even closer to You and not to be distracted from waiting upon You, alongside my spouse and children. Teach me and my household how to walk in honour and joy of service towards You and each another, cherishing in serving one another. May You build Your altar and place of rest in our hearts and homes. As we do this, may Your Presence find rest in our hearts, lives and homes. Your Kingdom come, Your will be done on earth as it is in Heaven.  In Your name, Lord Jesus. Amen.

Teach me Your way, O Lord; that I may walk in Your truth; unite my heart to fear Your name.—Psalm 86:11
BLC Community
Father, father us. Let us experience Your love afresh. Teach us to walk in gentleness and with a humble mind as Your children in Christ. Heal those are who are hurting and unwell in our midst. Comfort, renew those who mourn and have suffered losses.
Encourage those who are fearful. Grant us Your wisdom and miraculous provision; and Your salvation for all family members and loved ones. In the name of Christ, Amen.
Nations
But let justice roll down like waters,
and righteousness like an ever-flowing stream.
– Amos 5:24 ESV
Thank You, LORD, for the new that You have brought into our nation. Open our eyes and grant us Your wisdom, a new mindset and heart to cooperate with you as You realign the foundations of nations to align with the values of Your heart. 
Bless our nation with Your grace of humility to walk in Your counsel, wisdom, love and peace. Grant us open hearts for courage and boldness to prioritize justice,  righteousness and unity in this land at all levels of society — as we continue to walk with You this time of rebuilding our families, communities and nation. 
In the name of our Lord Jesus Christ, amen. 
Righteousness & Freedom
Thank You, Lord that You know the plans You have for this nation, plans for welfare and not for evil, to give us a future and a hope. We call upon You Lord, and come and pray to You. Hear our prayer.
Establish Your justice and righteousness in the land, let Your truth and mercy flow in and through all the structures of this nation. Heal us, Lord. Come Lord Jesus, come. 
LCM
LORD, ignite a fresh fire of love and unwavering commitment in our midst towards You, Your people, kingdom and purposes.
Grant Your wisdom and counsel to Bishop Thomas & the LCM family to lead us to walk in unity and gracious humility that we may continue to be Your fervent witnesses – Your light and salt on earth.
For our brethren who are struggling day to day, we declare You are our sufficiency. Release Your healing waters to renew, refresh and heal our perspectives, hearts and lives. 
Teach us to honour each other as Your family as we grow in knowing You deeply, and a heart as to care for each other.  Empower us to walk as Jesus did and do His works.
Let us see and proclaim Your goodness on the earth wherever we are. In Your Name, Lord Jesus Christ. Amen.
"Our forgiving love toward men is the evidence of God's forgiving love in us. It is a necessary condition of the prayer of faith."
― Andrew Murray, With Christ in the School of Prayer

If you abide in me, and my words abide in you, ask whatever you wish, and it will be done for you. By this my Father is glorified, that you bear much fruit and so prove to be my disciples. (John 15:7-8 ESV)
UPCOMING EVENTS
If interested to join any of the gatherings below,
please speak with the people in charge:

MEM (Men Encouraging Men), Wednesdays
Please speak with Larry (012 2037832) 
Tuesday Bible Study
Speak with Janelle (012 2010285)
Friday Bible Study, 8.30pm
Please speak with Ling Ling (016 8106068)
Giving Tree, 8.15pm, Fridays
Please speak with Larry (012 2037832)